Ceramic Type GOS Scintillators
If you have any inquiries, please contact us.
Open 9:00am-5:00pm (business days)
Contact Us
Ceramic Type GOS Scintillators
Scintillators are materials that emit light when they come into contact with radiation such as X-rays and gamma rays. Ceramic type GOS scintillators are used for purposes such as CT scanners, security devices and non-destructive testing.
Toshiba Materials develops and manufactures scintillators with a high sensitivity and low afterglow, using two of our specialties: fine ceramics manufacturing technology and fluorescent material design technology.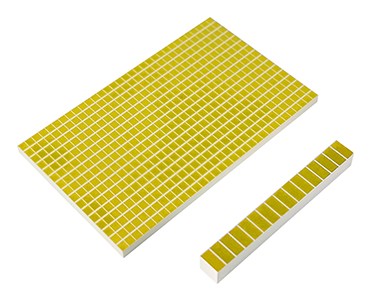 Features
High sensitivity and low afterglow due to short persistence.
Excellent workability - can be created in your desired shape (1D or 2D) in all sizes to suit your purpose and the photodetectors being used
No harmful substances such as cadmium or thallium
Outstanding moisture resistance
Product specifications
Product specifications : Ceramic Type GOS Scintillators
Toshiba Materials'
ceramic type scintillators
Other scintillator materials
Material
GOS: Pr
CWO
CsI(Tl)
Form
Multicrystal
Single crystal
Single crystal
Maximum light emission wavelength [nm]
512
480
550
Relative optical output [-]
1.8
1
2
Persistence [μs]
3
5
1
Afterglow after 3ms [%]
<0.1
<0.1
1.5
Transparency
Translucent
Transparent
Transparent
Density
7.34
7.99
4.53
Signal temperature coefficient
-0.1%/℃
-0.2%/℃
-
Environmental safety
○
Harmful cadmium
Thallium that meets environmental standards
Moisture resistance
○
○
Deliquescence occurs
* The values above are reference values, and are not guaranteed. The actual values may differ depending on the measurement method.
Toshiba Materials' ceramic type GOS scintillator materials
Toshiba Materials'
ceramic type GOS scintillator materials
Output
(relative value)
Afterglow (%)
Persistence
(μs)
Peak luminescence
(nm)
10ms
30ms
100ms
GOS1
1.8
0.08
0.02
0.01
3
512
GOS2
1.6
0.008
0.005
0.002
3
512
* Comparison of 2mm-thick scintillators, * Measurements conducted by Toshiba Materials, * Light output is relative to cadmium tungstate.
GOS1: Suited to non-destructive testing.
GOS2: Ideal for products in which a low afterglow is important, such as high-speed scanning devices.
Contact us for more details on purposes, materials, etc.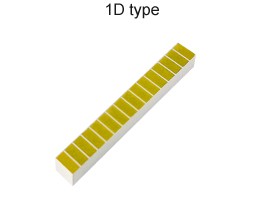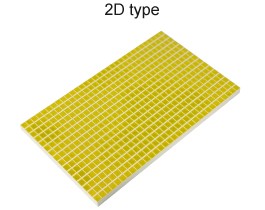 Examples of uses
Detectors for line scanning (for security and industrial purposes)

CT (computed tomography) scanning
Hand luggage inspection devices
Non-destructive testing devices
Catalog Download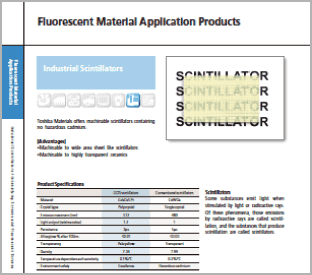 Fluorescent Material Application Products(PDF: 444KB)
If you have any inquiries, please contact us.

: The link of this icon opens in a new browser window.