Bearing Balls and Other Machinery Parts
If you have any inquiries, please contact us.
Open 9:00am-5:00pm (business days)
Contact Us
Silicon Nitride Ceramic Bearing Balls
Toshiba Materials' silicon nitride ceramic bearing balls are stronger, harder and more wear-resistant than steel ones, lengthening the life of machinery.
In addition, since the density of silicon nitride is as small as 3.24 Mg / m3, the centrifugal force and friction of the ball are reduced, the life is improved, and the temperature rise can be prevented.
Silicon nitride ceramic material is an insulator that will not corrode or rust, enabling it to be used in extreme conditions.
Toshiba Materials manufactures and sells blank bearing balls and race parts.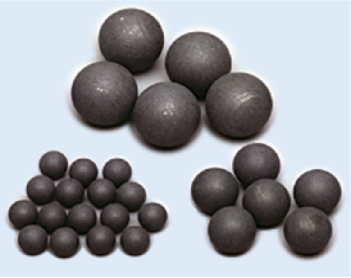 Features
High strength, hardness and heat resistance
Low density (less than half the weight of a steel ball of the same size)
Resistant to electrolytic corrosion, chemical corrosion and rust
Product specifications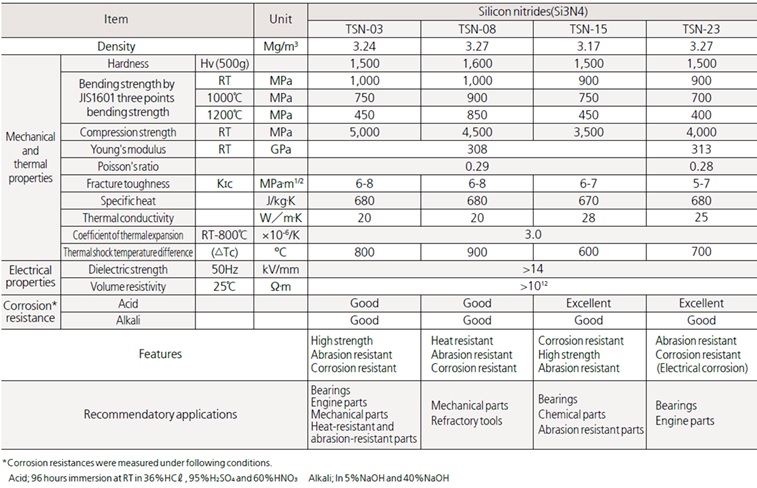 Applications
Polished balls and race parts
Bearings for wind power generators

Machine tools
In-vehicle motors
Aircraft engines
Medical drills and other medical equipment
In-vehicle Parts and Industrial Machinery Parts
Silicon nitride ceramics have a lighter weight and a greater resistance to wear and corrosion than conventional metal parts. They are used for in-vehicle parts and parts in various industrial machinery parts such as semiconductor manufacturing equipment.
In-vehicle parts to which silicon nitride ceramics are suited include diesel pump rollers which require resistance to wear and baking, and the check ball for fuel injection in diesel engines, which needs to be hard and resistant to wear.
The industrial equipment field, meanwhile, makes use of the material's wear resistance, heat resistance and outstanding heat shock performance that prevents it from being wet by molten metal, using it in various tools for semiconductor manufacturing equipment, including center valves, contact collets and masks.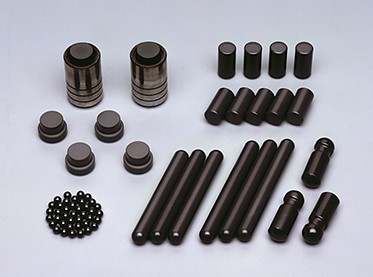 Features
Wear resistant
Resistant to baking
Product specifications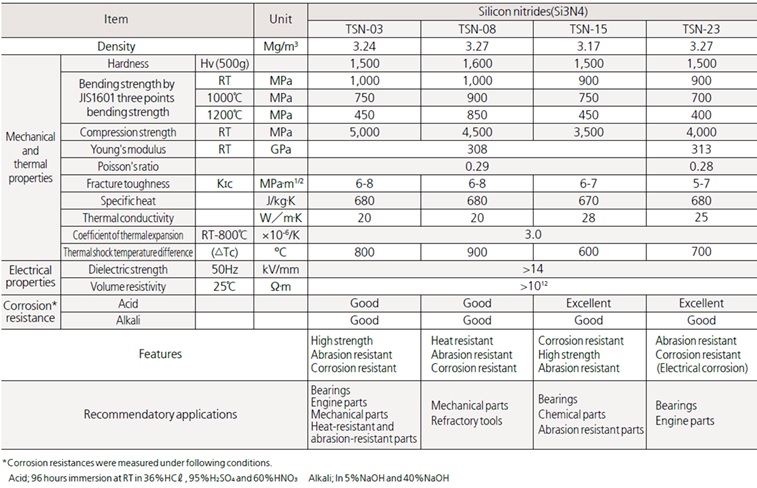 Catalog download
If you have any inquiries, please contact us.

: The link of this icon opens in a new browser window.