Research & Development
Tungsten Oxide Electrode Materials Enabling Ultra-Fast Charging and Discharging
Tungsten Oxide Electrode Materials Enabling Ultra-Fast Charging and Discharging
April 3, 2018
Tungsten Oxide Electrode Materials Enabling Ultra-Fast Charging and Discharging
Toshiba Materials is developing tungsten oxide powder as an electrode material for new battery devices. The electron conductivity and lithium ion diffusion of tungsten oxide powder can be improved to achieve ultra-fast charging and discharging. This material makes it possible to build battery devices with high power density, which will enable smaller and lighter devices in areas such as energy regeneration and large current sources.
Features
Fine powder several μm in size, enabling use in lithium ion battery electrodes.
Much greater capacity (energy density) and charge/discharge speed (power density) than conventional electric double layer capacitors.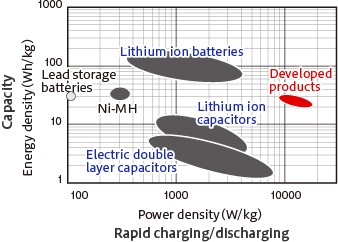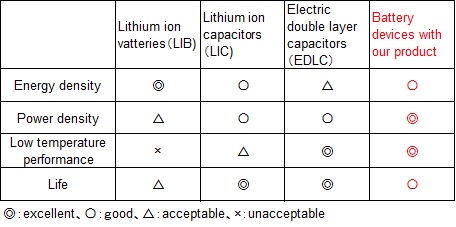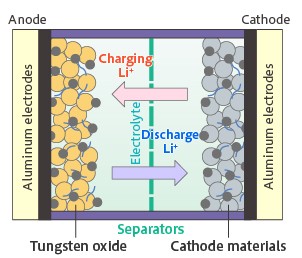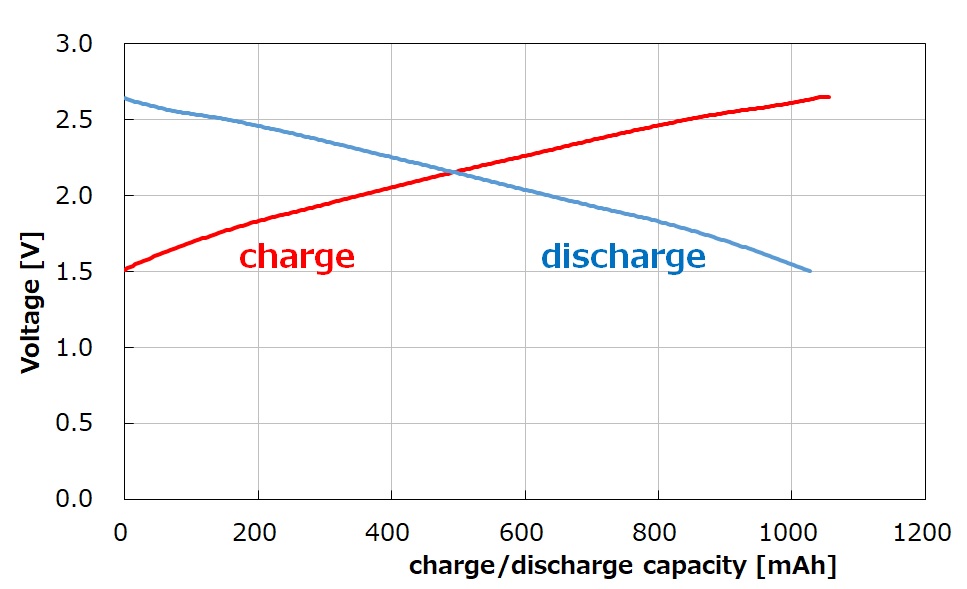 Charge/discharge properties of our product: 1Ah cell, charging: 0.2C CC-CV 2.65V, discharging: 0.2C CC 1.5V)
Examples of uses
Anode material for lithium ion batteries

Applications with a focus on energy regeneration properties (elevators, micro/mild hybrid vehicles, trains)
Applications requiring a large current or capacity (uninterruptible power supplies (UPS), large current sources, power supply stabilizers)
Information in this document, including product prices and specifications, content of services and contact information, is current on the date of the announcement but is subject to change without prior notice.
If you have any inquiries, please contact us.
Tungsten Oxide Electrode Materials Enabling Ultra-Fast Charging and Discharging

: The link of this icon opens in a new browser window.