News
Exhibit at PCIM Europe 2017
Exhibit at PCIM Europe 2017
Exhibit at PCIM Europe 2017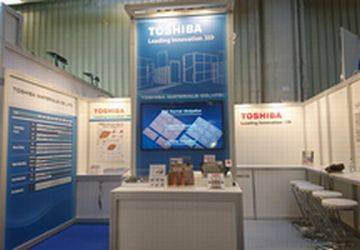 Toshiba Materials exhibited at PCIM Europe 2017, held at NürnbergMesse in Germany on May 16 (Tue) - 18 (Thu), 2017.
Exhibition
PCIM Europe 2017
Europe's largest power module exhibition, held in Germany
Period
9:00am-5:00pm May 16 (Tue) - 18 (Thu), 2017.
Venue
NürnbergMesse
Exhibit Booth
Section number of Toshiba Materials exhibit: Hall7-118
Exhibited products
Product 1: Silicon nitride plain substrate
Product 2: Silicon nitride AMC substrate
Overview of exhibit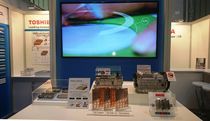 (1) Items in front exhibit:
Thick copper silicon nitride AMC substrate
Power control unit for HEVs and EVs
Power module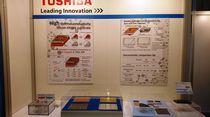 (2) Items in rear exhibit:
Demo device for comparing the strength of silicon nitride substrates
AMC plated silicon nitride substrate
If you have any inquiries, please contact us.

: The link of this icon opens in a new browser window.