Calendar of Office Days
This calendar shows our office days from April 2023 to March 2024.
Please be aware that questions and feedback sent on a day when we are closed will be answered on our next office day. We apologize for any inconvenience.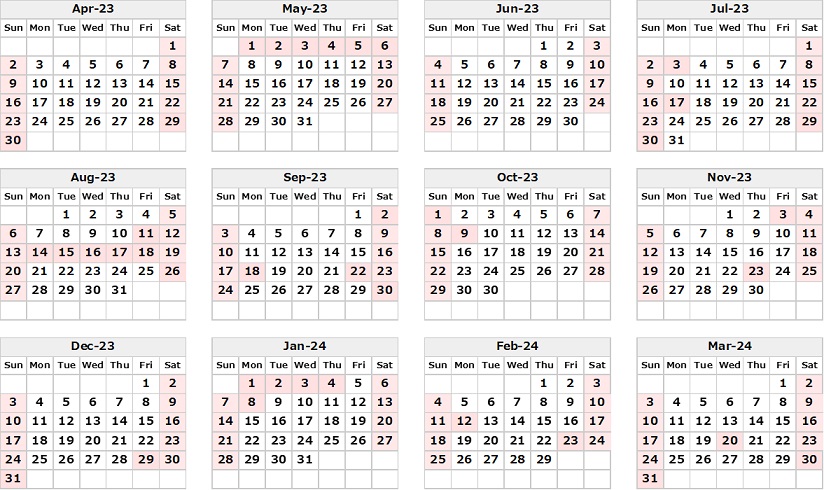 : The link of this icon opens in a new browser window.